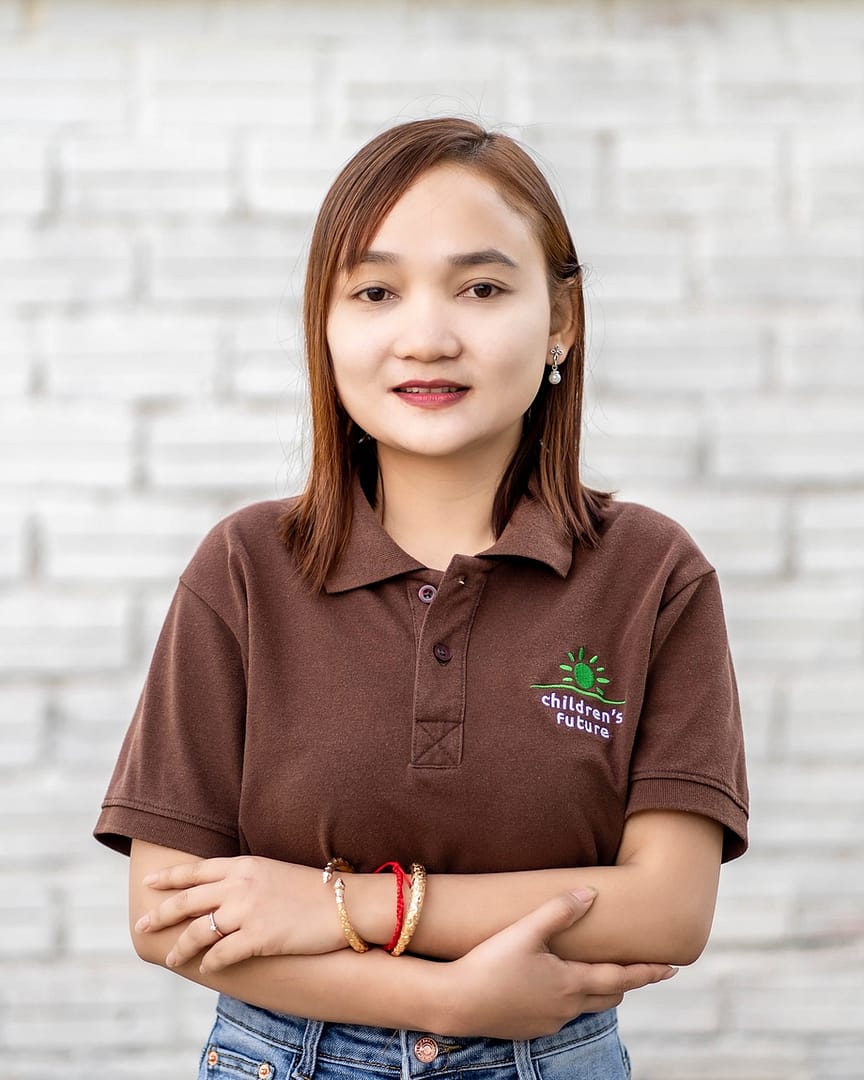 Pichenda
Learning Center Manager
Year started at CFI: 2023
Education and previous experience: Pichenda graduated Bachelor degree in TESOL at Build Bright University (BBU). She had experience of teaching English for around 3 years before start working at CFI. 
What do you like about your job? Pichenda is happy and appreciative to learn new things and get challenges from her new position. Moreover she is happy to work with CFI and to help children with their education by providing support and teaching.
How do you like to have fun? I like to spend my breaktime in the garden, and listening to music. It helps me feel better if I have any complicated feelings.