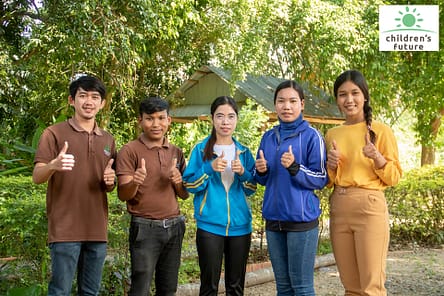 Duke of Edinburgh International Award (DofE) is a program that helps young people experience new things, have fun with friends, and have the opportunity to discover new interests and talents. It's also a tool to develop essential skills for life and work.
The DofE is many things to many people, supporting generations to successfully navigate adult life. 14-24 year-olds can do a DofE program at one of three progressive levels which, when successfully completed, leads to a Bronze, Silver, or Gold Duke of Edinburgh's Award. There are four sections to complete at the Bronze and Silver level and five at Gold. They involve helping the community/environment, becoming fitter, developing new skills, planning, training for, and completing an expedition, and, for Gold only, working with a team on a residential activity.
Through a DofE program, young people have fun, make friends, improve their self-esteem, and build confidence. They gain essential skills and attributes for work and life such as resilience, problem-solving, team-working, communication, and drive, enhancing CVs, and university and job applications.
Children's Future is proud to be the first organization in Cambodia to run this program with young people in Ek Phnom District. Recently, we have two groups of young people who completed the Bronze level of the DofE Award. This is such a great achievement for all their hard work and dedication and their willingness to try new things over the past year.
One of the participants told us about how this program helps him to be a better version of himself through all those four activities.
"I don't like to get up early in the morning and I was often late for school but after I choose the physical activity to run in the morning, it changed me. I had a new reason and motivation to get up early and run. I feel refreshed every morning to start my day and I'm more productive with my study. This is life-changing and I still do it every day even now the activity is finished" Reaksa says.
After these young people completed the Bronze levels, they are now starting the next level of the award which is Silver. We can't wait to see what new things and experiences these young people gain from the Silver level.