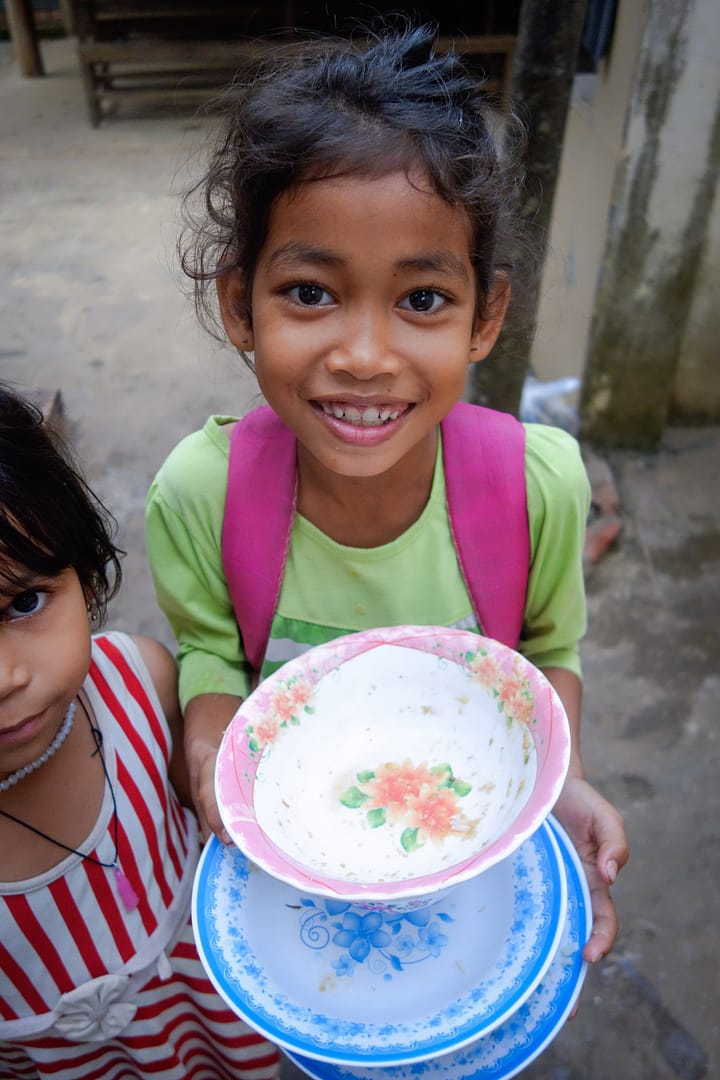 This Holiday Season
Food for
Thought 2016
Feeding stomachs and minds
A child's ability to learn is greatly enhanced when they are studying on a full stomach. But for many of our students and their families, food security is a major issue. As we fill our own bellies over these winter months, let's guarantee that each of our students can do the same for the year to come.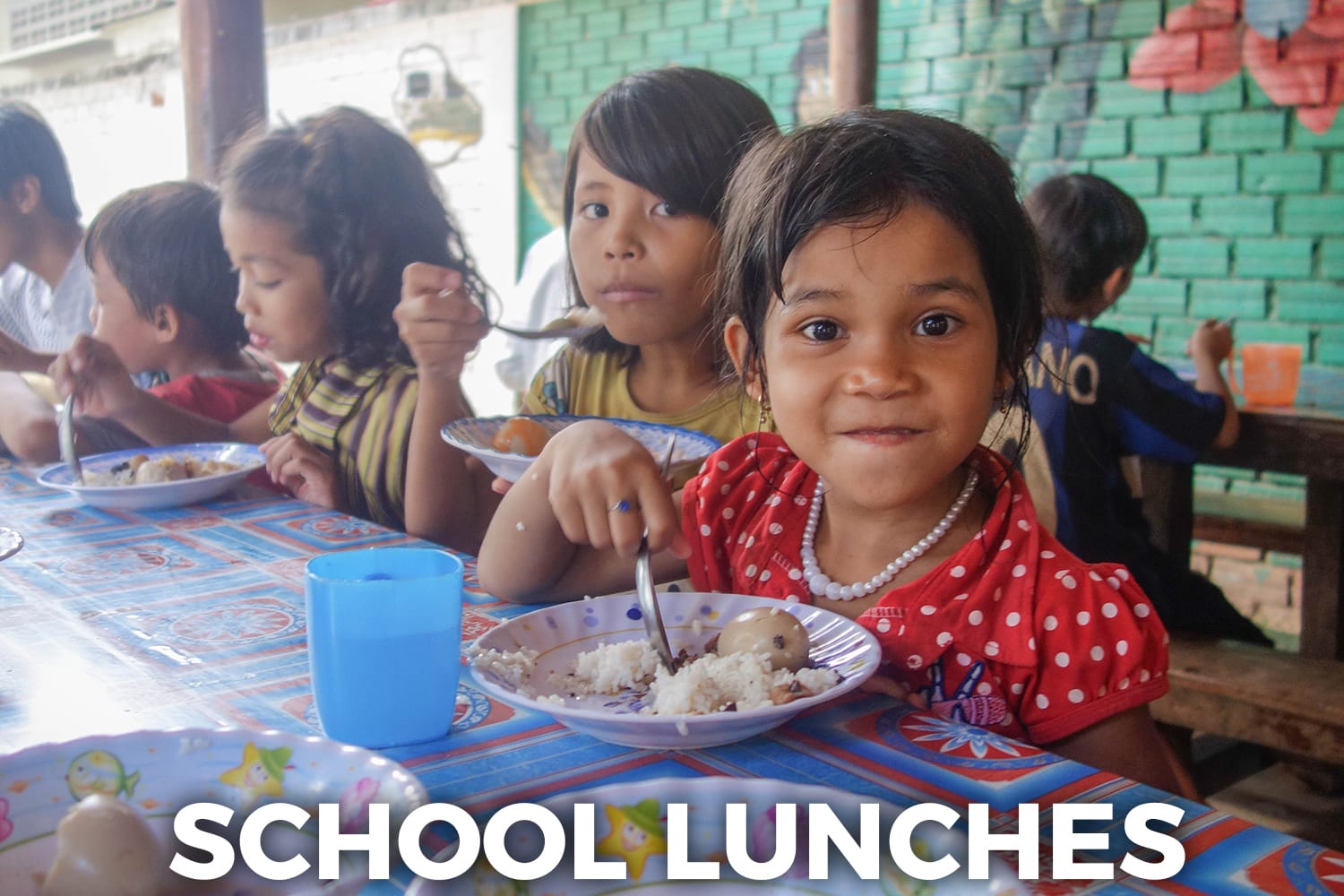 Children's future serves home-cooked, nutritious lunches to the 80 students who come to the learning center each day. School lunches not only provide an incentive for kids to keep studying, but guarantee that students aren't studying on an empty stomach, too. Daily lunch is also a space for kids to interact with each other and their role models.
Food security at home is a leading cause of dropouts among our students. When parents and caretakers are unable to provide enough food for their household, the children are sent to work. Children's Future provides families in need with rice, oil, herbs, and spices to make sure that the children can stay in school.
students fed daily at the Children's Future Learning Center
families provided with monthly rice, oil, and spices.