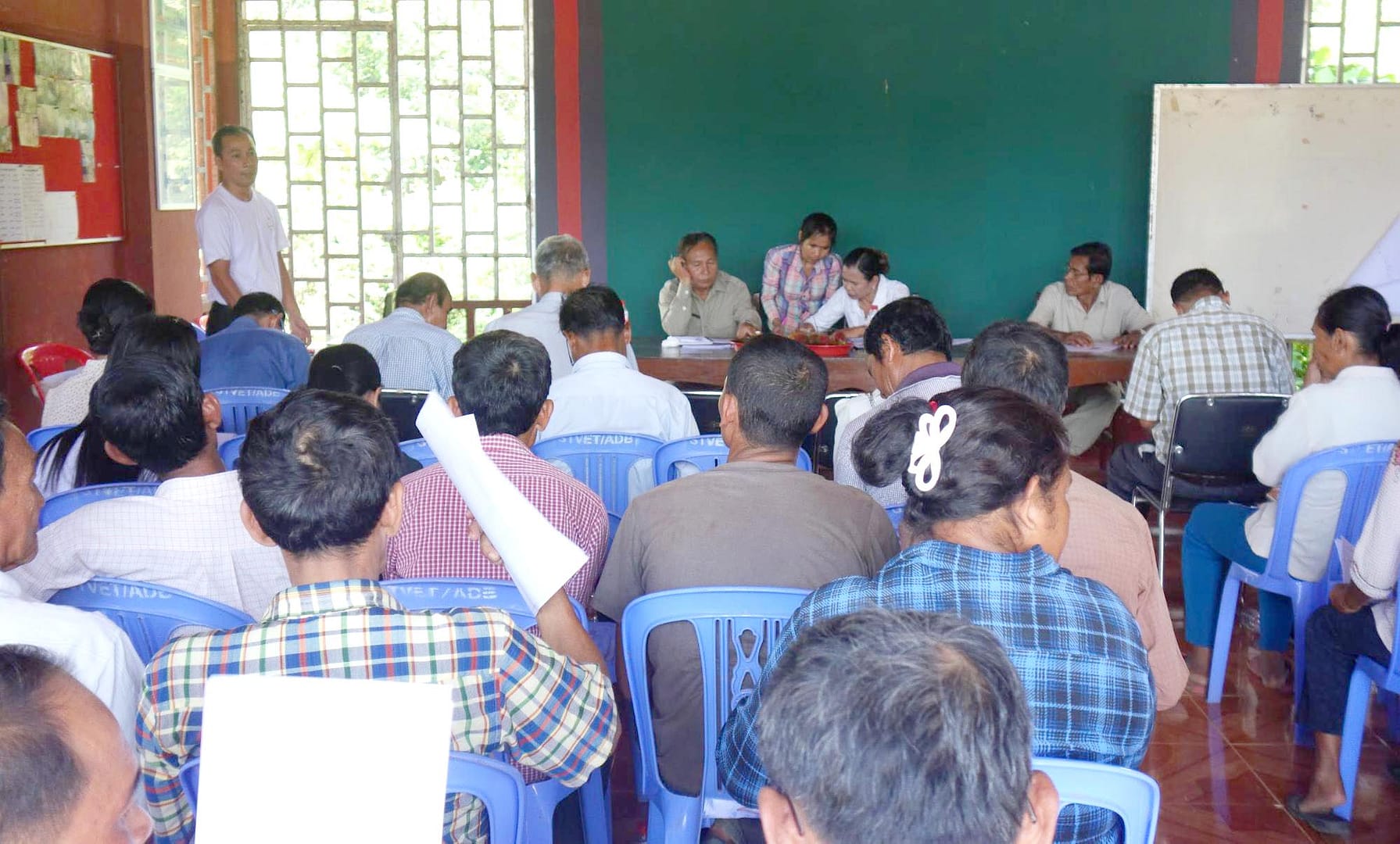 At the end of last month, Children's Future held a meeting to promote the Child Safe Network with several key local stakeholders, including the Deputy Governor of Ek Phnom District, District Women and Children Consultative Committees (WCCC), the Preak Noren Commune Chief, the Peam Ek Commune Chief, the Commune Committee for Women and Children (CCWC), village chiefs, village officials and local citizens.
Together, the group covered several topics related to child-safety in the cluster of communities around Ek Phnom commune.
In the first session, CFI's  Head of Child Well being, Hors Sokhors presented CFI's programs to participants to raise awareness of its work among local authorities and stakeholders. CFI strives to involve all levels of the community in child protection, and an important first step is to generate support and buy-in from local leaders.  
Sokhors then presented information on the Child Safe Network, a national child-safety initiative lead by Friends International. CFI is part of the Child Safe initiative in Battambang and leading this work in Ek Phnom.  CFI is working with the commune chiefs to establish a Child Safe advocacy network in the communities around Ek Phnom and Battambang.
The group then discussed the recent return of several families to Battambang, following the Thai government's crackdown on illegal migration and undocumented workers. The five families, some of which had been living and working  in Thailand for several years, are returning to uncertain circumstances. To support these families and ensure the safety of their children,  CFI and the local authorities developed a plan to provide regular home visits, food support, access to healthcare, and education for the children.  
Participants also discussed how to help a 17 year old girl, and her baby. Participants will work with CFI to ensure the wellbeing of the mother and her baby until her extended family can be located.
The final session focused on getting birth certificates for several of CFI's students. Because CFI works specifically with children and families in remote, underdeveloped regions where people lack access to government services, many of the students were not issued birth certificates at birth. The lack of a birth certificate can further inhibit these students' access to government programs aimed at alleviating poverty. The Commune Chief of Peam Ek and the Deputy Governor of Ek Phnum will work with CFI to ensure that children who lack birth certificates receive them.
Community meetings like these emphasize the reputation that CFI has garnered as a trusted resource in the community, especially in regards to child safety issues. CFI places high value on collaboration and community problem solving in order to generate awareness of and support for child safety in the region. The more buy-in the organization can get from local authorities and the community at large, the more likely these child safety efforts are to be sustained without direct involvement from CFI.