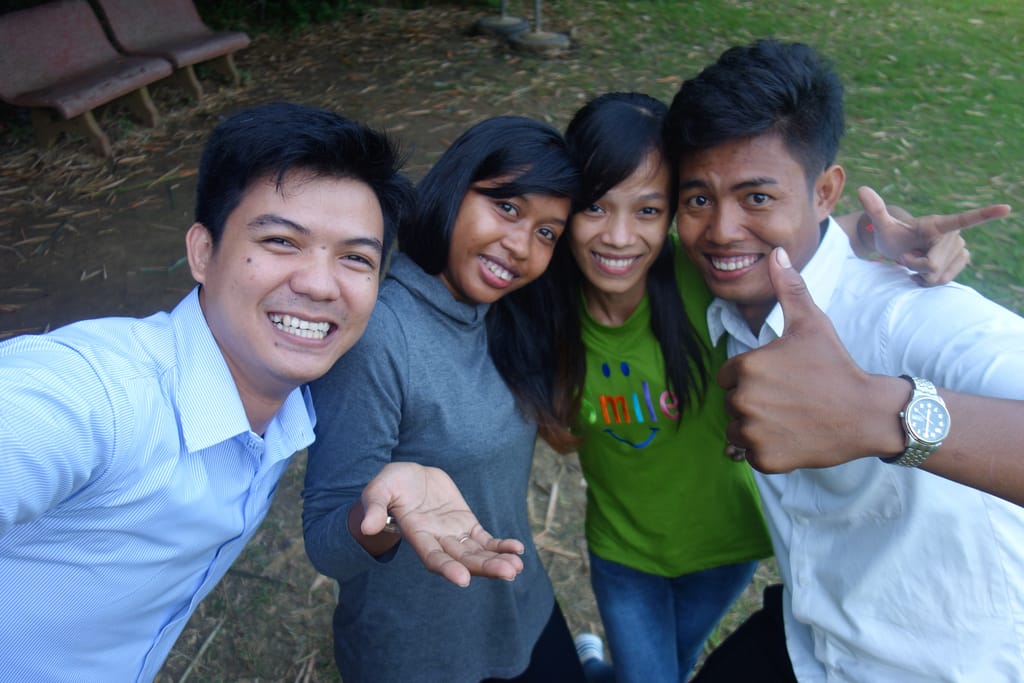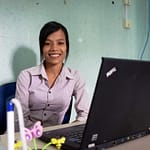 SOKHA
I'm Sokha. I just graduated from Pannasastra University of Cambodia with a major in TESOL (Teaching English as a Second Language). After four years at the University I'm really happy and tired at the same time. I'm happy because I had a chance to enroll in University and learn something new every day. I have many good friends and met so many knowledgeable and valuable people. I learned a lot during those 4 years, not only from school, but also learned from other people around me. I learned how to live independently which built up my confidence. In the first year at University, I felt really nervous to communicate with other people in English, especially doing a presentation in front of a big crowd. After some time as a University student, I received helpful advice from my professors and observed other knowledgeable people around me speaking English. Now I feel much more confident to communicate with foreigners, the administration at school, in public or at my workplace. Four years at university gave me a great experience with many opportunities and knowledge, even if it tired me out to study and work at the same time. But, I liked this kind of challenge because it helped me to grow. This taught me that if I want to achieve something, of course I have to work hard to reach it. I had a dream when I was in high school that I wanted to study at University  and wear a graduation uniform when I graduated. Now my dream has come true. I am graduated and also have a good job for my future. Right now, I work for Children's Future who have the office in my hometown, Battambang. Children's Future helps so many children in my community, including me. The knowledge that I have learned from school, I'm using at my workplace and in daily life,  such as: communicating with foreigners, other companies, NGOs or ministries, by speaking or writing in English. I'm able to talk to them with confidence, even though my English is not good, I'm not nervous like before. I'm happy to be a part of Children's Future to work to provide education and safety to help more Cambodian children. Finally, I would like to thank CFI so so much for supporting me. Your support is changing my life. I wish you all the best.
My name is Fong and I am a former computer teacher and network administrator at Children's Future International (CFI). I started as a student and later became a staff member. I taught students computer skills and created new and exciting curriculum for them so that they can learn new things about technology like I did. It was really exciting for me to work with them because it reminded me of myself a few years back before I knew how to use a computer. CFI has provided me not just a place to work, but also an opportunity to learn and become who I am today. When CFI introduced me to computers, it was a really great opportunity for me to pursue my dream. I recently graduated with my Bachelor's Degree in Information Technology. This is a great achievement for me and my family because they have always wanted me to get a good education and be able to support myself. I'm very confident in myself and know that there are more opportunities out there waiting for me. I believe and also hope that this can serve as an example to prove that education really is important for people in my community and that they shouldn't give it up. I couldn't be where I am today without education.
Hello world. My name is Sonthea. I am 25 years old. I am one of the social workers at CFI. I have been a part of CFI for about 9 years. With CFI and Help-For-Hope support, I received a great opportunity to study at University. My major is teaching English as a foreign language. I finished University in July 2017. It was a fun and good experience in University for four years. I got to learn and share a lot with friends/classmates. With this opportunity I had an even bigger chance to inspire my community. I noted that my villagers and relatives have tried really hard to fight for their living situation and send their children to get education. If you look back six or seven years ago, my community only fought for their survival, but did not care much about their children's education. Furthermore, I am so happy that I can help my family and myself better. This great opportunity helps me find a good job with a good salary. By seeing your help, it makes me want to help others even more through encouraging them not to give up easily on things. In the near future, I hope I can continue to help others achieve their dreams.
My name is Fay Savin. I just finished university this year in July. I got support through CFI and my major is General Management. The university helped me to achieve success for my future to find a better job and think creatively. I don't need to unsafely migrate to work as a laborer in Thailand or another country. I can support my family with emotional and economic needs so that they stay safe in Cambodia rather than go to work in Thailand. I see that people in my village look up to me and want their children to be successful like me. Finally, thank you for your support and your attention.