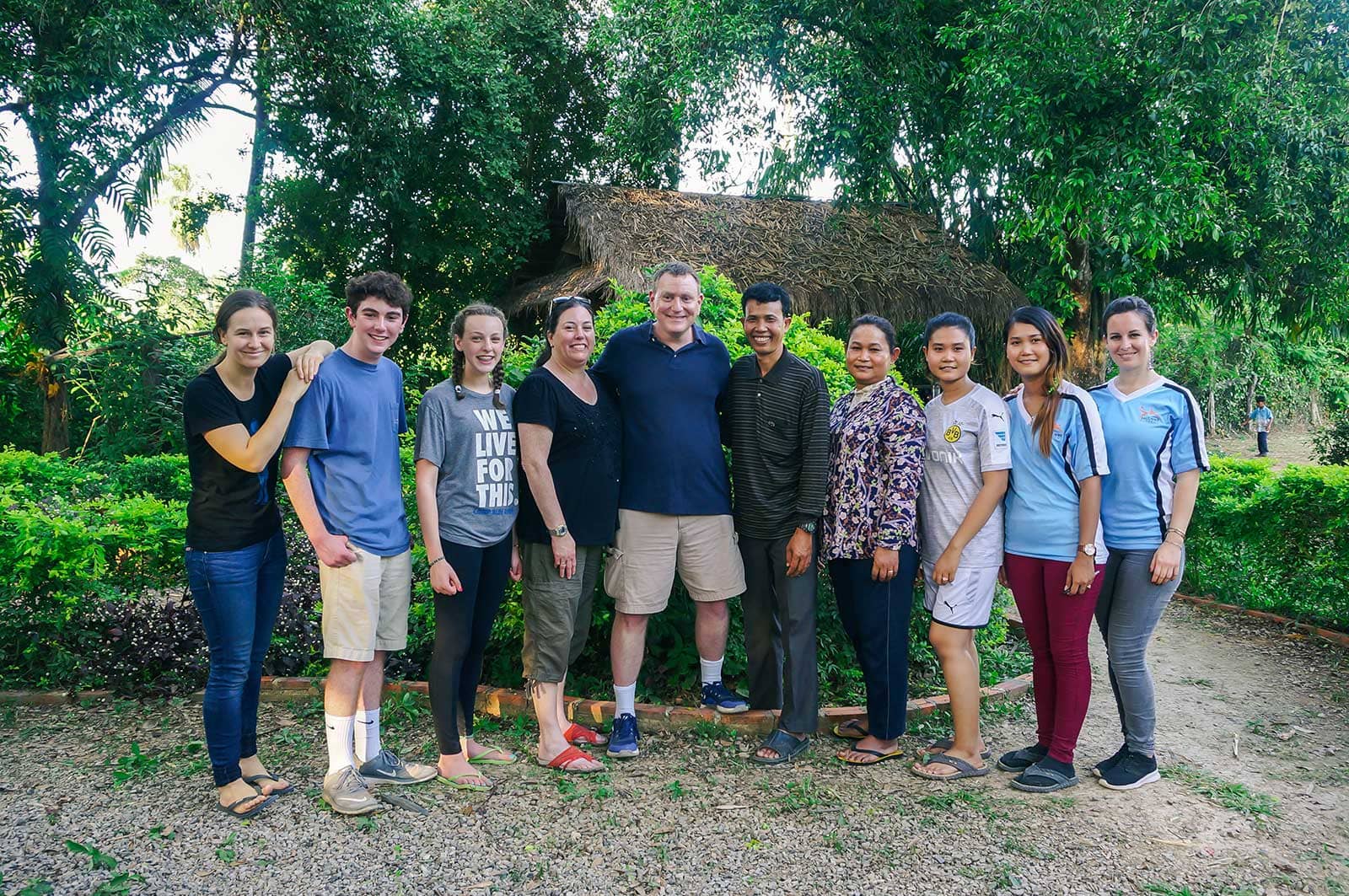 This year was very special for the Children's Future family as we got to celebrate our annual New Year's Party with David Asseoff, CFI's Board President, and his family as well as Jenny Ciucci, CFI's co-founder. We held the party in the garden behind our learning center. Our garden provides a safe space for the students at the center to play and relax, and we are lucky enough to have a large sports field for soccer, as well as a garden with flowers, trees and a small jungle gym. Everyone was delighted with the activities. We started with the staff and students playing traditional Khmer games, similar to the cat-and-mouse or tag-you're-it games that American children play. The students exhibited their artwork, including paintings, jewelry, and paper sculptures. The entire school (including teachers and visitors) participated in friendly games of soccer. It was a great opportunity to bring the Children's Future Family closer together. Afterwards, we spoke with some of the people who were there to get an idea of how they felt about the party.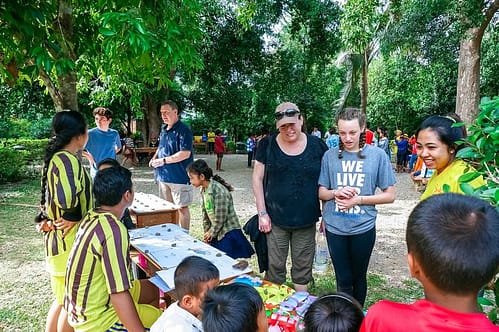 David, CFI's Board President, said that the new year party was very cool, and it was great for him and his family to be here to learn and to experience new thing such as traditional Khmer dancing and traditional Khmer games. He said it was great to see the children laughing and relaxing, especially after they had just finished their midterm exams. It was the perfect day to celebrate. He really appreciated all the staff that have been working hard over the years to make sure that it's a successful as it is. This was the first time for him to visit Cambodia and CFI's learning center. He noticed that the situation was different and much better than he ever anticipated. It was hard for him to imagine what it would be like until he got here. David was touched by everyone's warmth and friendliness and excited to see how the school and social work structures work in person. Seeing the CFI students and how they have done so well because of their hard work was inspiring. And it was important for his family because they know that he's been involved with Children's Future for many years, and now they've had a chance to see what we do first-hand and understand why it is important. Everyone in David's family was eager to learn more about the programs, asking lots of questions and brainstorming new ideas for how CFI can grow and do new things. It was amazing for the staff to see that kind of enthusiasm from people who had just visited.
Chenda is our assistant school manager. She started working at CFI since October 2015. She felt very happy during the party, not just because she was having a great time but also because the children were, too. During the party she thought that all staff and the children felt very close with each other. It's important that we have chances like this to build good relationships between staff and children, because most of the time the staff are busy focusing on our tasks and all the children are busy studying. When events like these happened, and all of the teachers and social workers play soccer, games, and dance together, it is good for our work culture. If it's possible, she wants to see this event happen again next year.
Dary is a 16-year-old high school student who studies English at CFI. She is thoughtful and quiet and often prefers to observe the action rather than joining in. During the New Year's party she felt very happy. Even though she did not want to play soccer, Dary enjoyed cheering on her friends and watching the games. She said she loved seeing the young children and and the staff members dancing, especially the traditional Cambodian Apsara-dance show performed by the younger students. Dary hopes that CFI will continue to celebrate New Year's this way each year and says it brings everyone together to celebrate and be happy.