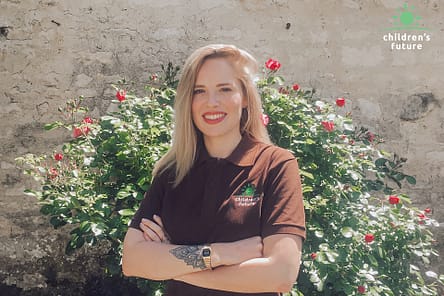 In the past four months, the COVID-19 pandemic has affected many people around the world. Many in Cambodia are struggling to make a living during this time.
My name is Alisha and I've just finished a study placement at Children's Future International.
After volunteering myself for a year in a daycare center in Tel Aviv, I slowly started to rethink my motivations to do so: did I want to help? Did I want to experience something different? Was this all for me or the people there? That's when I decided I shouldn't leave these questions unanswered and try to see the bigger picture. I decided to go back to study and started a Masters's degree in tourism management. Two years later, here I am, working on a new project for CFI and doing a master thesis research on international volunteering.
It is no secret that Cambodia is one of the biggest destinations when it comes to international volunteering. People coming to local NGOs to help out for 1 or 2days have become commonplace and we all know at least one person who has already done it. Unfortunately, with the spread of voluntourists coming in, more and more harmful practices were observed, starting with orphanage tourism.
Yet, preventing people from helping or blaming them would be the wrong move to make. Because one thing that we can take away is that most of these volunteers come with genuinely good intentions but unfortunately, very little knowledge of the country's situation and the potential harm of their actions.
This is why many tourism professionals, NGOs, and educational organizations are now providing alternatives for people to help, learn, and become more responsible travelers. This is the path CFI would like to take: contributing to safer tourism practices and providing people with the right tools to help in an appropriate way. Despite the current situation and the uncertainty of how tomorrow will be, we know it will get better. And when this happens, CFI wants to be ready.
A number of CFI supporters have been involved in supporting me with my research. So I want to say thank you for helping me and thank you for helping CFI to move forward! Stay safe, stay healthy, and stay connected to your loved ones.
All the best from the CFI Family and from myself!
Alisha