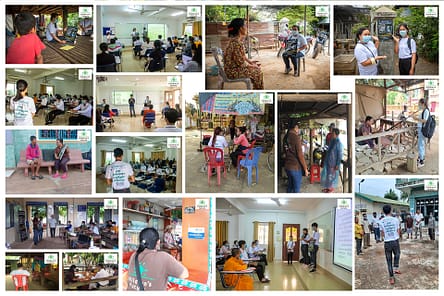 This month has seen some other exciting projects take place. We ran our first Community Campaign supported by the European Union (FCF/REaCT).
For two weeks all CFI staff shared three important messages regarding keeping children with families. We achieved amazing reach, well beyond our expectations, by telling people directly, speaking to University students, and CFI staff changing their Facebook profile pictures.
But awareness-raising alone does not have a huge impact. Our next campaigns will focus on the steps communities can take to help keep children safe.
We will run the next campaigns alongside our community development work supported by the World Childhood Foundation. This means we will be completing community awareness and community development together, this way will result in a noticeable level of community capacity building.