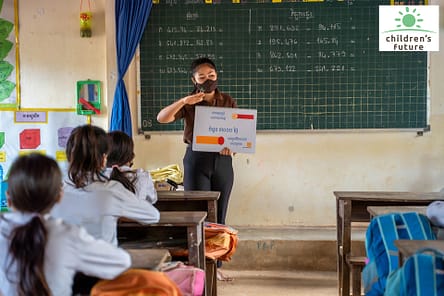 It's hard living in remote areas and not knowing how to prepare yourself when you grow up as a girl. Sometimes you misunderstand the changes in your body, menstruation, or pregnancy and don't have anyone to guide you.
In the last couple of years, CFI has been focusing on young girls a lot, providing training, workshops, and vocational training to improve their knowledge about themselves and build awareness of their options for the future.
Earlier this year, CFI received funding from SE Asia Foundation to start a campaign called "Days for Girls" to help girls prepare for becoming a woman due to the lack of information in their area.
CFI staff provide this two-hour training to young girls at public schools in grade 6 and this month reached three schools in Ek Phnom District. What a great way to honor International Women's Day!
The CFI team is working alongside public school administrators to organize a time to share this valuable information with the young girls. Although the COVID-19 situation pushed back work slightly, we are on track to deliver it to at least six different schools this year.
Thank you to everyone who is involved with this amazing work. Well done!