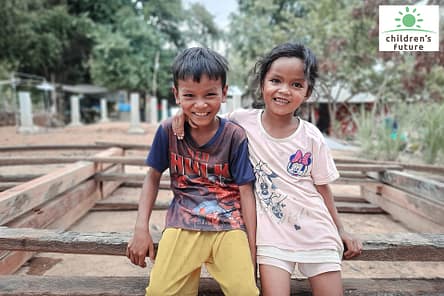 A secure home is crucial for families, as the home is the place that children come back to, a place where they can feel safe and nurtured. Home is more than just four walls, it is the place where a family can enjoy time together, laugh, and create unforgettable memories. These are a few of the reasons why every family and child deserves a safe home.
Chiva was concerned about being able to provide her son and daughter with a safe place to live. She was thinking about sending her children to a residential care institution (orphanage) and migrating to work in a different country.
To prevent children from entering residential care institutions and living away from their parents, CFI and the local authorities work together to complete assessments with families, who currently don't have a secure home or a sustainable job to support their families.
With the help of the local authorities, CFI identifies families with the greatest need and provides different support depending on the individual situation; household support, emergency support, and material to rebuild homes in cooperation with the families themselves. All these efforts are designed to ensure that children have a home where they feel safe and happy.
When families receive support to rebuild their homes, CFI provides the materials for the construction and the family contributes with labor. Working in partnership means that we can support more families and also empower them to take part in shaping their own futures in a sustainable way.
"We are really happy because we will have a new house soon!" the kids shared with our social workers.
The families are thankful for the support and extremely proud of their new houses. Now they can all sleep well at night!