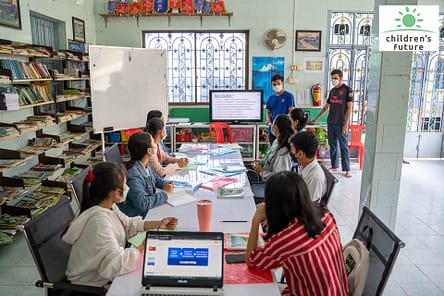 It has been almost two years now since public schools have been closed, following government guidelines. Due to the disruptions caused by the COVID-19 pandemic, all students had to stay home to stay safe, but now they are finally back!
As part of the Just For Kicks (JFK) program, CFI is teaching students at public schools through football how to become good leaders in their community. By using this method, kids gain more confidence, and knowledge and build their physical strength, all at the same time.
Last year CFI launched JFK through online sessions which were challenging but successful. This year, CFI is excited to have the JFK program back, this time with in-person sessions at public schools. As of today, the program has been running for two weeks and the kids have shown real excitement about their upcoming sessions.
After the success of JFK at four different schools in the first year, CFI is working with a partner, Enabling Leadership, to expand its program to eight public schools, with a total number of 392 children – 228 boys and 164 girls – and 10 coaches. Students are between 9 and 14 years old, studying in grades 4 to 6.
Every session includes a warm-up, fun activities to learn football skills, real practice during a match, and a team discussion at the end of every session to share thoughts and give feedback. We want to know from the participants what they have learned that day, what went well and what needs to improve. Staying connected with students is key in this program, they can always turn to our coaches and us with any questions or requests they have.
"The kids say they are very happy that the JFK sessions are finally back after the pandemic. " Thida, one of our coaches said.
We can't wait to see this program help young children to become role models in their communities.
A big thank you to our partner Enabling Leadership Global and all the coaches who are dedicating their time to supporting the next generation of young people.