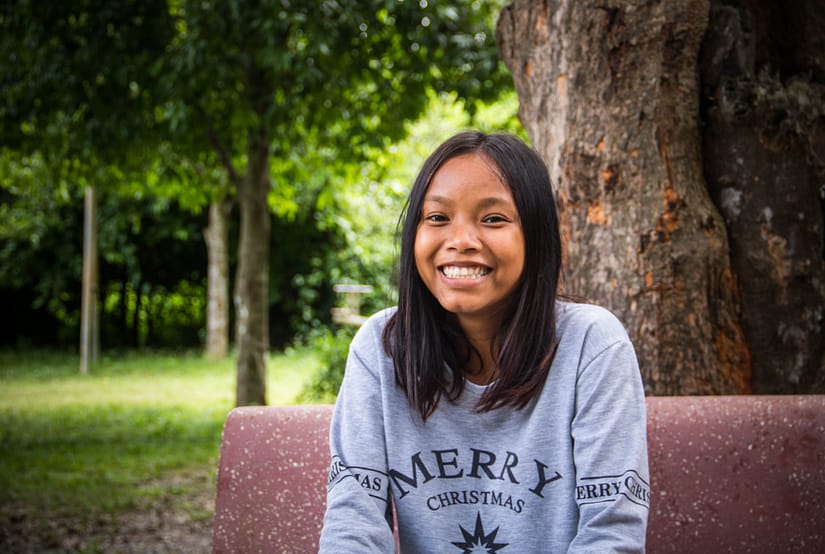 Sreymet is 14 years old and she studies grade 7 at Peam Ek secondary school. She has been start with CFI since she was 7 years old and has become an independent, and responsible student for her studying. Also she is one of our member in reporter club. Now she wants to share her thought about CFI with us.
Sreymet studies two subjects in CFI, one is English and the other one is Computer. At CFI Sreymet feels warm and safe just like her second home, she is very happy for being a student at CFI because there are so many teachers that always be here to help each one of the students.
CFI school always celebrates the award ceremony for the students at the end of every semester in order to encourage students who studies hard and get high score in their classes, "Perfect Attendance", and students who is improve in the whole semester for their studying, and behaviors.
At the end of the year, CFI always celebrate a big ceremony which is include award ceremony, talent show, snack for students, play traditional games and after that we dance together which is fun and so happy. She has joined some of the talent show such as traditional dancing, which is her most favorite show.
In conclusion, she wants to say thank you so much for everything that CFI helps her and other students to have a bright future.